We're here to lead global games investment and growth by empowering people
Savvy Games Group's acquisitions, investments and businesses are aimed at driving the long-term growth and development of the games and esports industry globally.
Savvy Games Group is committed  to expanding the positive benefits of games and is dedicated to creating more opportunities for participation and progression, across gender, geography, means and ability.
Savvy Games Group's investments are made to build and strengthen the core competencies of its partners, enabling these companies to focus on improving the user experience across their products and services.
Savvy Games Group is a games and esports company formed with a mission to drive the long-term growth and development of esports and the broader games industry worldwide.

The games industry is one of the most exciting and buoyant sectors globally, with games the world's fastest-growing form of entertainment and esports the world's fastest-growing sport.

Through games, we see people of all backgrounds, ages, nationalities, genders and abilities connect, play, learn, compete and triumph together.
We believe that games and esports are fast becoming key enablers for better entertainment, health, and education. We want to create and support more opportunities for people to benefit from and progress within the industry.

Our company is dedicated to driving the sector's growth globally, leading global games investment, enabling more game developers and technology innovators and facilitating broader, more equitable access to this fast-growing, dynamic sector.

Savvy Games Group exists to: lead global games investment and growth by empowering people.
Savvy Games Group Completes Acquisition of Scopely
Savvy Games aims to be one of the most active and prolific investors in the games industry – using significant capital to play a leading role in the long-term growth and development of the sector.
Savvy Games will make commercially-driven acquisitions designed to build and strengthen its partners' core competencies, enabling these companies to focus on improving the user experience across their products and services.
Click logos below to learn more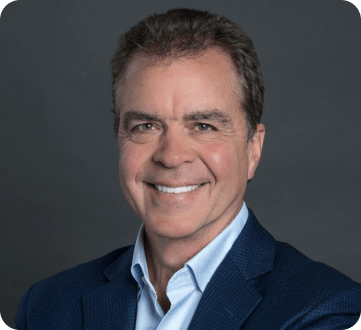 ‍Savvy Games Group is led by CEO Brian Ward, the former head of worldwide studios at Activision Blizzard, who has over 25 years' experience successfully founding and leading companies and teams in the games industry, including at entertainment giants Electronic Arts and Microsoft. As Senior Vice President, Worldwide Studios at Activision, he managed all development from portfolio planning and concept design to quality assurance, code release and customer service. While in this role, Call of Duty became the industry's first multi-studio annualized franchise and the first IP in history to set five-day revenue launch records for three consecutive years across all forms of entertainment.
Chief Financial Officer, Savvy Games Group
Saleh Alfadhel is a seasoned financial expert renowned for his extensive background in finance and accounting. Formerly the Group Chief Financial Officer at Saudia, one of the largest airlines in the Middle East, Saleh brings a wealth of experience to his role. He has a remarkable track record serving on various boards and audit committees, including Riyadh Airports, Flyadeal, and AXA insurance, which further solidifies his reputation as a financial leader. Saleh now spearheads the financial strategy and operations of Savvy Games Group. As an integral member of the Executive Leadership Team, he plays a pivotal role in driving our growth, profitability and success.
General Counsel, Savvy Games Group
Feras Houhou is a seasoned legal professional with a distinguished career spanning over 16 years in the capital markets industry. Prior to joining Savvy, he served as the Chief Legal and Governance Officer and Board Secretary at SNB Capital Company. During his tenure, Feras oversaw critical legal functions and governance affairs, and provided advice on major cross-border financial transactions.
As General Counsel, Feras is responsible for five key control and advisory functions, including legal affairs, risk management, compliance, governance, and board affairs. Feras is a graduate of both Georgetown Law School, holding an LLM in Securities and Financial Regulations, and Harvard Business School, where he attended the General Management Program.
Chief Human Resources Officer
Majed has wide-ranging experience of human resources leadership roles at major financial and consumer-facing organisations across the investment banking, retail, and manufacturing sectors. He was previously Chief Human Capital Officer of SNB Capital, where he was a member of the organisation's leadership team and drove its human capital strategy. In addition to his role at Savvy, Majed currently serves as Chair of the Human Resources Committee of the Capital Market Institutions Committee, which supports the development of the capital market sector in Saudi Arabia.
Majed is responsible for Savvy's human resources strategy, including overseeing talent development and attraction of both local and international games specialists.
Senior Vice President and Head of Group Communications, Savvy Games Group
Nick Archer has over 30 years' experience in corporate communications and public relations. Prior to joining Savvy he served as the interim Vice President, Corporate Communications at MBCC Group for a year.  Before that, he was acting Chief Communications Officer at Rio Tinto plc, where he oversaw media, employee, government, crisis, digital, and executive communications.  Nick previously worked at Suzlon Group, and Edelman.  He has lived in the UK, USA, India, Mongolia, and the Netherlands.
Nick oversees Savvy Games Group's global communications team and strategy.
Chief Internal Audit Officer, Savvy Games Group
David Phipps has an extensive background in internal audit and risk management, having held key leadership positions in prestigious organizations across multiple jurisdictions. His career spans almost 30 years, with notable experiences in overseas markets, including New Zealand, the United Kingdom, and the Gulf region. Prior to joining Savvy, David served as the Internal Audit Director at Abu Dhabi Global Market (ADGM), where he successfully led the setup of the Internal Audit function, as well as other critical risk management activities.