We're here to lead global games investment and growth by empowering people
Savvy Games Group's acquisitions, investments and businesses are aimed at driving the long-term growth and development of the games and esports industry globally.
Savvy Games Group is committed  to expanding the positive benefits of games and is dedicated to creating more opportunities for participation and progression, across gender, geography, means and ability.
Savvy Games Group's investments are made to build and strengthen the core competencies of its partners, enabling these companies to focus on improving the user experience across their products and services.
Savvy Games Group is a games and esports company formed with a mission to drive the long-term growth and development of esports and the broader games industry worldwide.

The games industry is one of the most exciting and buoyant sectors globally, with games the world's fastest-growing form of entertainment and esports the world's fastest-growing sport.

Through games, we see people of all backgrounds, ages, nationalities, genders and abilities connect, play, learn, compete and triumph together.
We believe that games and esports are fast becoming key enablers for better entertainment, health, and education. We want to create and support more opportunities for people to benefit from and progress within the industry.

Our company is dedicated to driving the sector's growth globally, leading global games investment, enabling more game developers and technology innovators and facilitating broader, more equitable access to this fast-growing, dynamic sector.

Savvy Games Group exists to: lead global games investment and growth by empowering people.
Savvy Games aims to be one of the most active and prolific investors in the games industry – using significant capital to play a leading role in the long-term growth and development of the sector.
Savvy Games will make commercially-driven acquisitions designed to build and strengthen its partners' core competencies, enabling these companies to focus on improving the user experience across their products and services.
Click logos below to learn more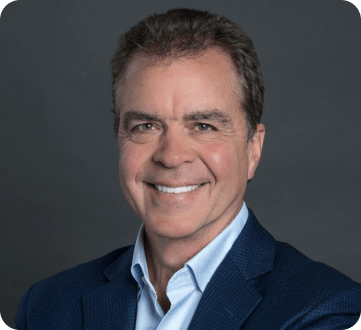 ‍Savvy Games Group is led by CEO Brian Ward, the former head of worldwide studios at Activision Blizzard, who has over 25 years' experience successfully founding and leading companies and teams in the games industry, including at entertainment giants Electronic Arts and Microsoft. As Senior Vice President, Worldwide Studios at Activision, he managed all development from portfolio planning and concept design to quality assurance, code release and customer service. While in this role, Call of Duty became the industry's first multi-studio annualized franchise and the first IP in history to set five-day revenue launch records for three consecutive years across all forms of entertainment.
Yannick Theler, CEO of Savvy's games studios company, joins from Ubisoft where he worked for 19 years across Europe, China and the Middle East. At Ubisoft he covered all facets of the company, most notably establishing their Abu Dhabi studio ten years ago, a studio that is today the home of CSI Hidden Crimes, NCIS Hidden Crimes, Growtopia and Clash of Beasts. Theler leads Savvy's games studios – a company with a mission to make the most exciting game franchises in the world.
Jerry Gamez, CEO of Savvy's infrastructure company, VOV, has over 20 years of senior executive, entrepreneurial, and direct investment experience. He has worked with global B2B and B2C brands such as Walmart, Restaurant Brands International, as well as various Food/Consumer Technology companies.  Joining Savvy Games Group with a wealth of experience in international development and expansion, Gamez leads the development and investments in an extensive global footprint of innovative gaming venues. 
Co-CEO of the ESL FACEIT Group
As a seasoned gamer, Craig Levine has been at the forefront of esports for more than 20 years. Craig began turning his long-term passion into what was to become a successful career by founding Team 3D, the first professional and thriving video game team in North America, and by co-founding ESEA, a gaming community focussed on a premium player experience. Eager to drive the industry forward even further, Craig played a big role in the founding of ESS Agency, an event marketing and technology company specializing in video game entertainment.

Craig joined ESL Gaming, the world's largest esports company, in 2014 when ESL acquired ESS Agency and ESEA to expand its global and digital footprint. Having served as CEO of North America and Chief Strategy Officer globally, Craig currently serves as co-CEO. In this position he leads the global business strategy and operations. Furthermore, Craig plays a crucial role in inspiring the company vision and creating a world where everybody can be somebody.
Co-CEO of the ESL FACEIT Group
Niccolo Co-Founded FACEIT, the leading competitive gaming platform, in 2011. As the CEO he drove the company's vision and grew FACEIT to over 26 million users. 

Niccolo graduated in Business Administration from Universita Commerciale Luigi Bocconi and joined Lehman Brothers, where he worked in the TMT Investment Banking team. He founded FACEIT while completing his MBA degree at NYU Stern. 

FACEIT was recently sold along with ESL Gaming (forming ESL FACEIT Group) to Savvy Gaming Group for $1.5B, the biggest sale to take place in the esports industry. As the Co-CEO of the Group Niccolo continues to oversee the strategy and organization of the company.